---
---
One Transmitter, Need Receivers to Work, KIMAFUN 2.4G Wireless in-Ear Monitor System IEM System Beltpack Receiver for Stage Performance, Band Rehearsal, Bass Guitar Amp, Speakers, Live Broadcast
9SIAWPMFEY3899
This item only includes one transmitter, please be sure to purchase a receiver or other packages with receivers to use with it.
2.4GHz Wireless IEM System. Just plug and play. No drop with 50-65 feet. Powered by built-in lithium batteries and can be used for up to 6 hours.
One to More. Set all transmitter and receivers on the same channel, one transmitter can be connected with many receivers. Built-in 6 channels.
In-Ear Monitor Earphones. Suitable for most stage speakers, outdoor speakers, recording studios, etc.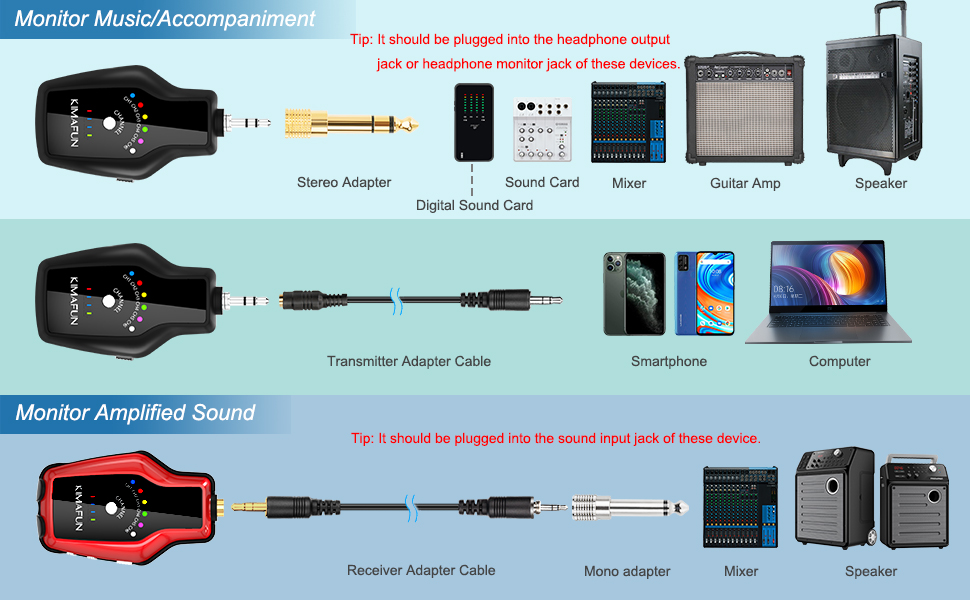 Item#: 9SIAWPMFEY3899
---